Nazca
Nazca is a small town which is worldly famous thanks the German mathematician Maria Reiche, "The Nazca Lady", who gave her life to do make knowing, to study and to protect the famous and mysterious Nazca lines which can be only completely appreciated from a certain altitude...



Visits and excursions

PLANETARIUM AND CONFERENCES
The Maria Reiche Planetarium located at Nazca Lines Hotel invited you to learn about the meaning of the Nazca lines and the cosmovision of the pre-columbian civilizations, with the belgian Barthelemy d'Ans, Jr Bolognesi s/n Nazca Phone: 034-52.22.93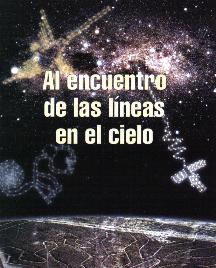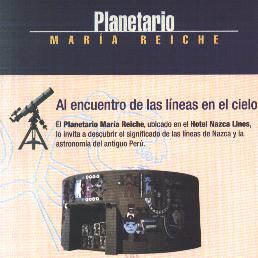 CHAUCHILLA :
Visit (optional) of the city, an artisan and Chauchilla Huari cemetery or the "large thick wall" or "aqueducts" sites.
OVERFLIGHT OVER NAZCA :
Overflight (optional) of Pampa de Ingenio lines.

---
Ica
Wine-making and viticulturist - viniculturist Peruvian capital which principal ceremony is evidently the Vendimia ceremony. It is in that zone where there are disseminated great wine cellar of Tacama, Ocucaje, Tabernero or familiar wine cellars as El Catador and others for great Baco supporters.

Visits and excursions

ICA :
Visit of the city and the museum

HUACACHINA :
A stop in the small oasis and Huacachina lake, rounded of giant dunes.

BODEGA ICA :
Visit of a wine and/or pisco cellar (national alcohol from Peru).
Ocucaje
Tabernero
Tacama
El Catador

HUAYURI :
Excursion to the vestiges of the lost city of Huayuri.

---
Pisco - Paracas
We have reason when we say that the Galapagos of the poor can be found in Peru. In effect, apart of some strange giant turtles called "Galápagos", there is in Peru a great biodiversity very more important than even in the same Galapagos. Just here, in the Ballestas isles or San Gallán, there are hundreds, millions of seals, , sea lions, sea dog, boobies, pelicans and also penguins and rose flamingo (more than 60 bird species) that the extraordinary natural reserve join. At the beginning of the cycle, the isles were above all famous by the guano quality which Peru exploited and exported.

Visits and excursions

PISCO :
Visit of the city (there is not interesting things to see).

BALLESTAS :
Excursions to Ballestas isles to listen a high symphony of seals. Duration of excursion from Paracas = 2 hours environs. Transport from Lima + 1 day and leaving at the dawn.

PARACAS :
Visit of Paracas natural reserve. Chincha.

CHINCHA :
Visit of Hacienda San José and possibilities to lodge in that notably conserved farm. An atmosphere, an unforgettable sign!.
---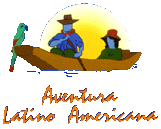 Aventura Latino Americana SRL
Avenida Mariscal La Mar, 146 Lima 18 (Miraflores) Tel/fax: 51-1-447.14.44
peru@amerique-latine.com
© 1998 Aventura Latino Americana
© 2003 Aventura Latino Americana