Trujillo
Things to see:
TRUJILLO :
Visit of the colonial city, with its balconies and traditional windows, closed with very decorative irons worked.

CHANCHAN :
Visit of the antique capital of Chimor Empire: Chan Chan, considered as one of the greatest adobe cities of the antique world, with its places, temples, alleyways; and/or Rainbow, notably religious complex.

HUACAS SOL Y LUNA :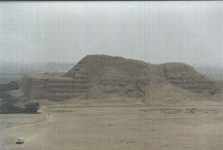 Sun and/or Moon pyramid.
HUANCHACO :
Excursion to Huanchaco, small district beach resort appreciated by surfers, but there is also, as in Pimentel, the traditional fishing practiced many cycles ago, as in the epoch of King Naylamp legend. Really, here as in Titicaca lake, it is used the rush called "totora" to do boats destined to the fishing. Here called "caballitos" (small horses), those have the point larger and thinner to can dominate the waves
Lodging recomanded in Huanchaco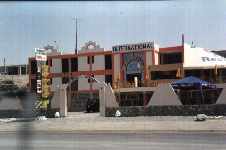 Hotel International, km 13 1/2, autopista a Huanchaco
Tel: 51-44-46.17.54 Fax: 51-44-46.17.53
Swimming pool, good services, and low prices
Just in front of the Pacific Ocean

---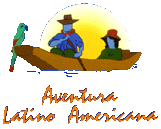 Aventura Latino Americana SRL
Avenida Mariscal La Mar, 146 Lima 18 (Miraflores) Tel/fax: 51-1-447.14.44
peru@amerique-latine.com
© 1998 Aventura Latino Americana
© 2003 Aventura Latino Americana